Newsroom
SFD signed an agreement with the German Development Bank KfW to support small and micro-enterprises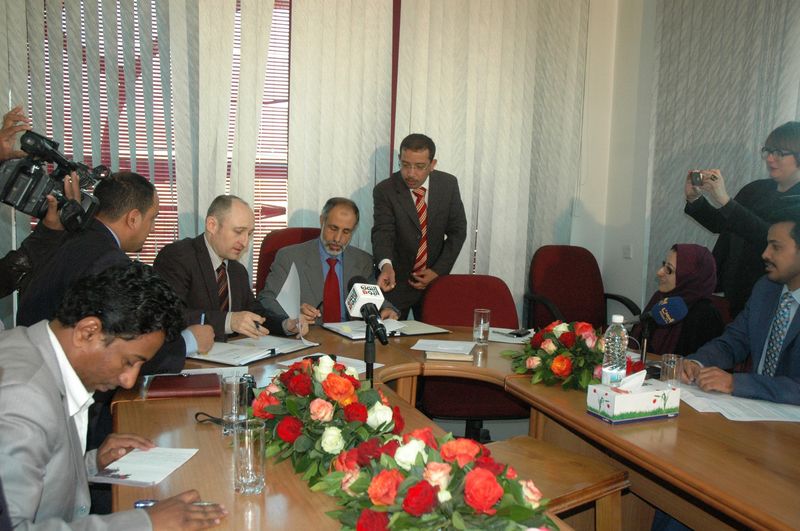 The Social Fund for Development signed today a EURO six-million grant agreement with the German Development Bank KfW. EURO 4.5 million is allocated for financing and EURO 1.5 million for technical assistance to support the SFD-funded small enterprises in Yemen.
The agreement also tends to broaden the SMEs, promote initiatives to start small projects and generate income and increase employment opportunities and best practices in microfinance for those programs. This agreement is a subsidiary agreement of the main agreement, which brokered last week between the Ministry of Planning and International Cooperation and Bank last week at a total cost of $ 8.9 million to support Micro-enterprises and finance a sanitation project in Aden.

The agreement was signed by the SFD Acting Managing Director Eng. Abdullah Al-Dailami and Director of KfW Office in Sana'a Mr. Bernd Schoenewald. Mr. Al-Dailami praised the German continued support for the SFD and the Yemeni government in order to continue providing financial services to owners of small enterprises in the Republic of Yemen. From his part, Mr. Schoenewald renewed the KfW's commitment to continue to support the microfinance sector in Yemen.

The Head of Development at the German Embassy Ms. Stfaine Scharf underlined the support of the German government to support the transition process in Yemen and called for economic development as a key challenge for the transition period.
In the second half of the year 2011, the Social Fund began focusing much on increasing its and diversifying economic component in order to support the target groups to enable them to increase their revenue and improve the standard of living and to respond to the economic and social development challenges.