Newsroom
The first batch of neonatal care nurses graduated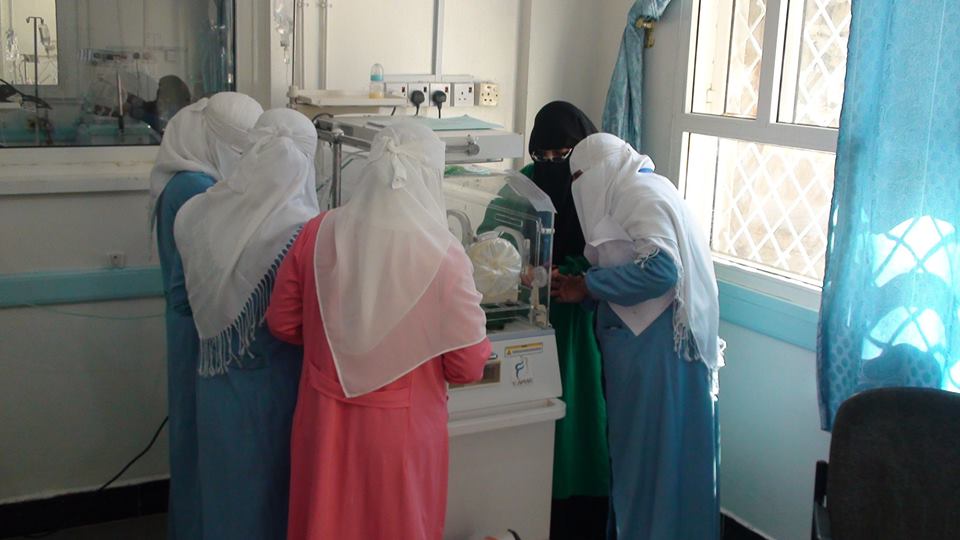 The first batch of neonatal care nurses graduated from a month-long training study at the Al-Sabeen Hospital in Sana'a on Thursday. The batch included 12 nurses with diploma and bachelor's degrees in midwifery and working as nurses at Al Thawra Hospital in Hodeidah.

The theoretical and practical course is an important complement to the educational and professional experience of the female graduates. This course is the first in this field, especially with the introduction of incubators and some of devices related to protecting the newborns as provided by some humanitarian organizations at Al-Thawra Hospital in Hodeidah.

The SFD support is to cover the expenses of the training and the living costs of trainees in order to reduce the risk of premature and neonatal mortality. The objective is attainable by providing intensive care in a warm environment to maintain body temperature during the early days and weeks after delivery, facilitating breastfeeding, protecting babies from infection and providing vaccines against diseases to help the newborns live a healthy and normal life. This batch is considered to be the first ahead of many to come for female nurses working in public hospital from other governorates.