Newsroom
A road brings life into an isolated village in Taiz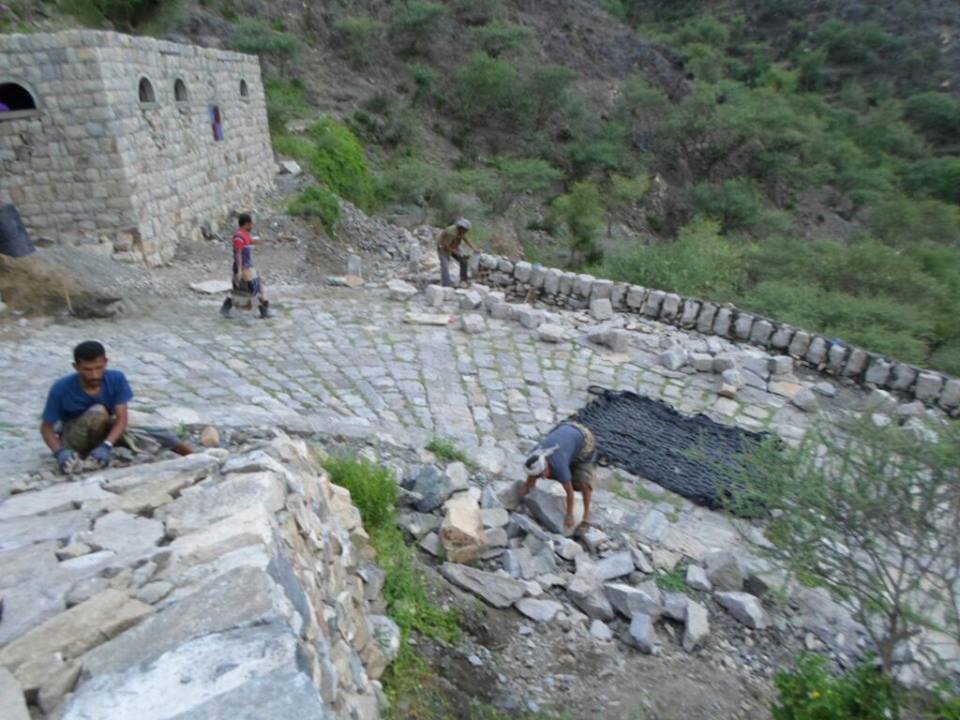 A road brings life into an isolated village in Taiz
The Work Cash for Work program has broken the geographical and social isolation, which was the biggest factor of extreme poverty in Ama'emah area in the District of Mawiyah - Taiz Governorate. This SFD program has created and paved a rural road project to facilitate the 2,500 villagers' movement to the markets and health centers outside their area and to improve their economic and social life, especially in light of the harsh conflict-torn Yemen and Taiz. The SFD created temporary employments to 340 heads of the poorest households.
Before this project, the animals were the best means of transport for people and basic goods to and from the area. The project has alleviated burdens of women in particular, as they had been carrying flour, cement and water on their heads.
The workers in this project have created a 5 kilometer-long and 3.5 metre-wide road, including the stone pavement of 2,100 meters long.