Field Stories
Poor and Rich Hands Unified by Development and Love of People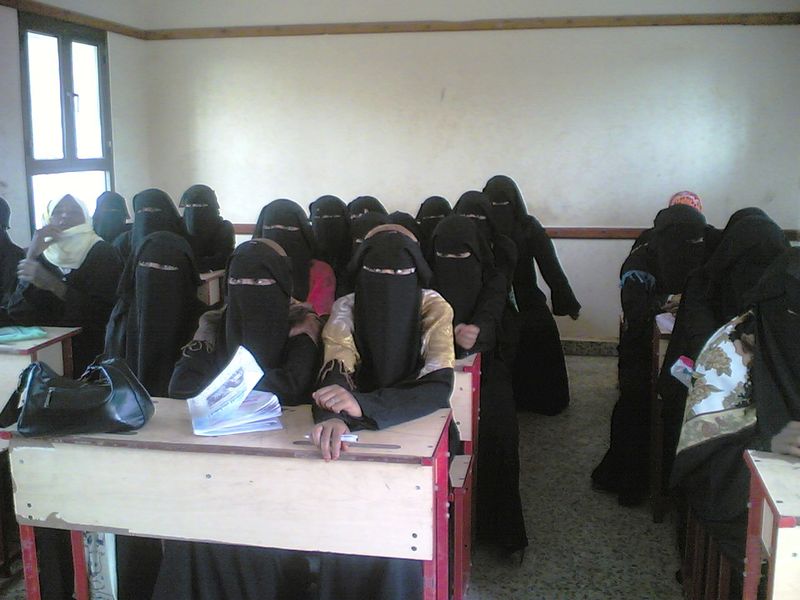 Aisha Khalouf is a poor student in the sixth grade. She is struggling for life but has an unwavering determination for education. Asm'a is a mother and a student.
She comes from one of the richest families in her sub-district. Both women are about 30 years old. Both enrolled in education at a late age and then dropped out for years.
When the Integrated Intervention Program (IIP) came to their area in Almutainah sub-dsitrict (District of Attuhaita – Al-Hudaidah) and set up awareness campaigns, Aisha and Asm'a nominated themselves to the Development Committee to represent women. After they were elected, they began to see the ways in which they could serve their community, if only they could resume their education.
The two women enrolled in school in 2010 and accomplished much. They attended a training course, volunteered to raise awareness in the area villages about the importance of education and literacy, kept records of newly enrolled students, and motivated mothers to enroll their daughters and sons. Their activities led to an increase in first-grade enrollments in 2011. Aisha and Asm'a also helped raise the numbers of female students enrolled in the first 12 grades, to more than 210 girls. In addition, Aisha and Asm'a opened two adult literacy classrooms to serve the community's women; 70 women enrolled in the classes and one educated woman was even convinced to open a literacy classroom in her nearby village (Bani Gilmod), which then served nearly 30 female students. They have also demanded that the school headmaster and the District Director follow up with the Local Council to build a secondary school for the sub-district.
Finally, the two women requested to join a training program for themselves and the other educated women in the community, in order to help replenish the gap of trained literacy instructors. Throughout all of these events, Aisha and Asm'a have proven strong and persuasive advocates for the women in their community.